I am honestly crazy about Free People. I love image that their designs portray, I love the quality, I love the variety and I love everything that they stand for. If I could buy one of everything, I absolutely would! But in the meantime, here's a few of my favorite pieces from their current collection.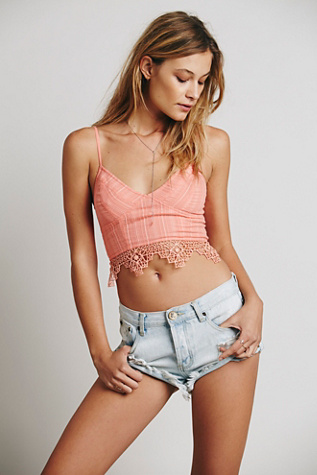 Every dreamer needs a good bralette. Perfect for the summer heat by itself, or as a flirty accent under a kimono, they are simple and carefree. I particularly like this style because it's simple, but not plain. There is definitely a huge difference in my mind between simple and plain – one is boring and one is versatile!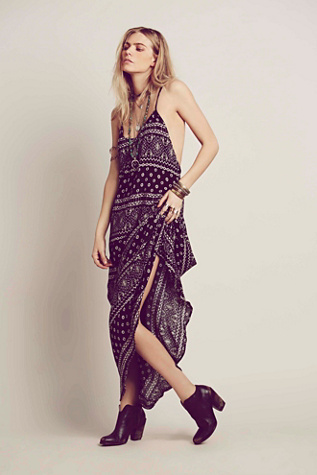 Maxi's are absolutely perfect if you live in a location like I do – meaning indecisive Minnesota. Last week it snowed, tomorrow is supposed to be sunny and 70. Maxi's are the perfect in-between, and the patterns and colors available right now at Free People are enough on their own to send you into a daydream.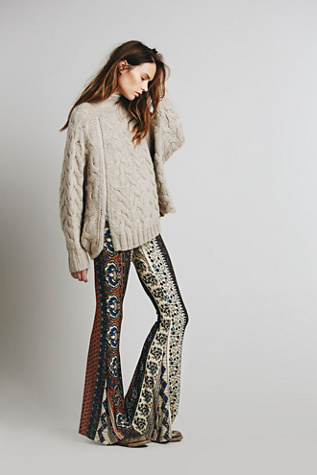 I 110% support bell bottoms and flares coming back. Call me stuck in the past, but I think a tight fit to emphasize a toned butt and thighs looks beautiful balanced out with a flared calf to ankle. I do love skinnies and leggings as well, but I've always found my flares and bell bottoms to be far more comfortable and in my mind they look more complete.
Each of these styles comes in a number of patterns and colors to better suit your preferences and personality. Do you have a favorite from Free People? Or is there another store you like better?
(All images from Free People. Free Spirit Babe does not claim ownership or rights over any of the images used in this post.)
Xoxo,
Free Spirit Babe